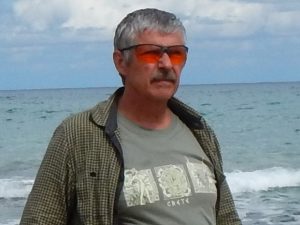 E-mail: ryszardp-at-amu.edu.pl
Phone: +48 61 829 5879 Room no: 0.101
Education and Qualifications:
1979–1984 – Study at A. Mickiewicz University in Poznan, Faculty of Biology
1984 – M.Sc.
1993 – Ph. D.
1983–1990 – Scientific worker in Institute of Environmental Management
1990–1994 – Assistant in Department of Water Protection at University of Poznan
Since 1994  – Assistant Professor and Senior Lecturer
Scientific interests:
Problems of functioning the water ecosystems and the boggy areas
Current state and the temporary changes in functioning of the unique oligotrophic/mesotrophic lobelian and characeans lakes
Biodiversity in aquatic ecosystems including vegetation structure
Mechanisms of functioning river – lake  systems in landscape
Modelling of interactions between biotic and abiotic elements in aquatic ecosystems
Application of Geographic Information Systems (GIS) for Water Quality
Biological Indicators of Lake Trophic State
Selected  publications :
See:  www.researchgate.net/profile/Piotrowicz_Ryszard
Course lectures:
General Ecology – for students of Faculty of Biology and Faculty of Chemistry,
Ecological Modelling in Hydrobiology – for students of Envitonmetal Protection
Methods of Hydrobiological Studies  -for students of Faculty of Biology
Laboratory, field, and classes activities: with wide range of Aquatic Ecology and Limnology, General Ecology, Protection of Nature, Hydrobiology and Ecological Modelling.
Topics of some example works: 
Influence of catchment area on trophic state of selected lakes
The influence of selected ecological factors on occurrence of the hydromacrophytes in rivers
The assessment of ecological state of river on basis of investigations of vegetation
Conditioning of vegetation structure of chosen peatbog in protected area (National Parks)
Use of the new method of macrophytoindication ( MFI) to assessment of ecological state of selected lakes
The assessment of quality of surface waters on basis secelected environmental factors